From tranquil waterways and beaches to lush forests and pristine nature preserves, Florida has captivated generations with its timeless natural beauty. The Sunshine State boasts an array of diverse ecosystems that contribute to its unique charm. With over 140 years of collective experience, GreenPointe Developers has earned a reputation for seamlessly blending master-planned communities with this captivating natural backdrop. With a profound respect for the land, they diligently protect and enhance nature's best assets in each community. In Nassau County, Tributary exemplifies this commitment by prioritizing the conservation of hundreds of acres of natural uplands and wetlands in the community's design. Discover how Tributary has been designed to make it easy to live an environmentally friendly lifestyle.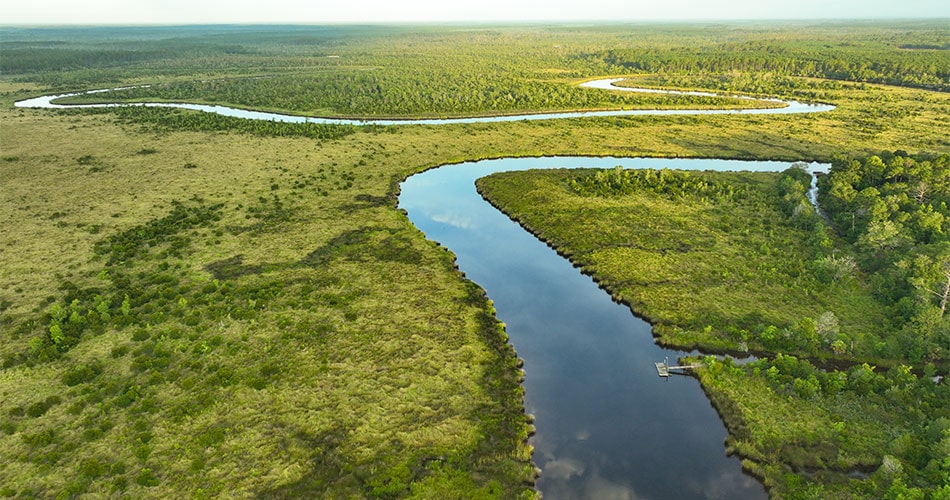 Connecting Residents to Nature's Charm
Encompassing 1,550 acres, GreenPointe Developers is committed to building a new community that connects residents to the natural world. A substantial portion of Tributary's preserves and wetlands will remain untouched, allowing residents to embrace a lifestyle intertwined with Florida's landscapes. Miles of nature trails, planned with organic, shell, stone, and paved pathways, invite residents to stroll, relax, and connect with nature. Community green spaces and pocket parks also serve as habitat for both residents and local wildlife. The community's layout allows deer, turkey, waterfowl, and a variety of songbirds to find their home within the community.
Tributary is also surrounded by natural neighbors, with Boggy Creek to the south and Four Creeks State Forest to the west offering endless outdoor adventures. The forest's expansive 14,000 acres become an extension of residents' backyards, beckoning them to enjoy boundless activities like hiking, biking, horseback riding, fishing, kayaking, canoeing, and more. Whether wandering through the nature trails or navigating serene waterways, families will never run out of ways to live by the community's mantra and "Explore More."
Energy-Efficient Home Designs
With stunning lake or nature preserve views, GreenPointe Developers partnered with three renowned regional builders to craft homes that harmonize with the nature found in residents' backyards. Dream Finders Homes, Lennar, and Richmond American Homes stand out for not only incorporating the great outdoors into their designs, but also for their commitment to the latest sustainable building trends. Each builder features a range of smart home technologies and energy-efficient features, including Low-E windows, high-efficiency water heaters and air conditioning systems, programmable thermostats, and more. These homes also offer top-of-the-line flooring, state-of-the-art appliances, and the latest technological advancements, guaranteeing a sustainable and efficient living experience for years to come.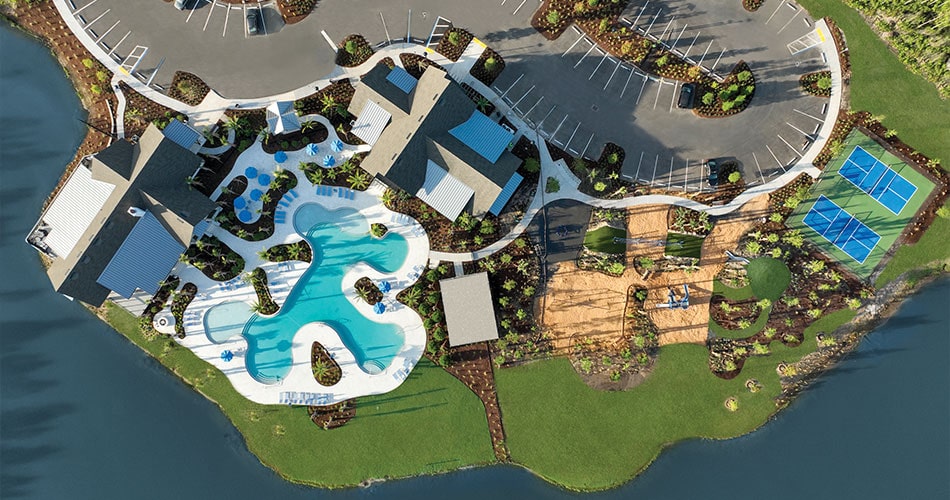 Family Fun Right in the Neighborhood
Tributary residents will find that days filled with family fun are just steps from their home. The Lookout Amenity Center offers a chic social hub that caters to full-family recreation, eliminating the need to drive for leisure and fun. Overlooking a wide lake with a forested natural shoreline, a state-of-the-art Fitness Center, two pickleball courts, a playground, and a recreational play field offer plentiful opportunities for residents of all ages to get outside. Even furry friends have a space to call their own at the Pawsome Dog Park, with separate play areas for large and small dogs, and obstacle course challenges for energetic pups. At the end of the day, a refreshing cool down in the resort-style pool allows residents to feel like they are on a tropical vacation, with an abundance of stylish chaise lounges and seating areas providing a welcoming leisurely atmosphere with plenty of shade. Moreover, just steps from Tributary, the new 40-acre Tributary Regional Park provides a playground, multipurpose fields, and wide-green open spaces to explore. Plans also include a dog park and a canoe and kayak launch at Boggy Creek in the future.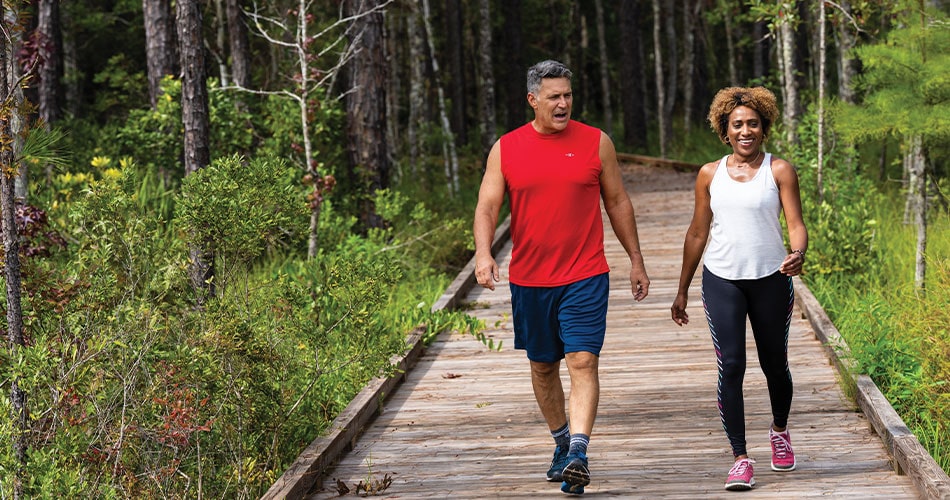 Explore More at Tributary
With a prime natural location and numerous private on-site amenities, residents at Tributary truly live life on their terms. The tranquil white-sand beaches of Amelia Island offer miles of relaxation, complemented by accessible waterways and marinas for effortless ocean boating. River City Marketplace and St. Johns Town Center are major regional shopping, dining, and entertainment destinations. Just a short 15-minute drive to Jacksonville International Airport ensures convenient travel accessibility from Tributary.
An impressive selection of single-family homes from the $300s allows families to enjoy a high-quality lifestyle without the big price tag. Additionally, Tributary announced the addition of Lakeview 55+, Nassau County's newest active-adult neighborhood within the community. Six designer-decorated models are open daily at Tributary for tours. To hear from residents themselves on what makes life at Tributary so unique and rewarding, watch our new Community Video or request a complimentary copy of our Explore More lifestyle magazine for an overview of the neighborhood and surrounding area. You can also visit TributaryLiving.com for more information.