Recognized as one of the most military-friendly states in the nation, Florida boasts the third largest veteran population in the country, with nearly 1.5 million military veterans residing throughout the state. The city of Jacksonville holds a strong military presence and takes great pride in its veteran community. Committed to honoring the contributions of military veterans, the city provides them with resources to thrive and build successful post-service lives. Between an abundance of military bases in the area and VA resources easily accessible, discover why veterans and their families are choosing to call North Florida home.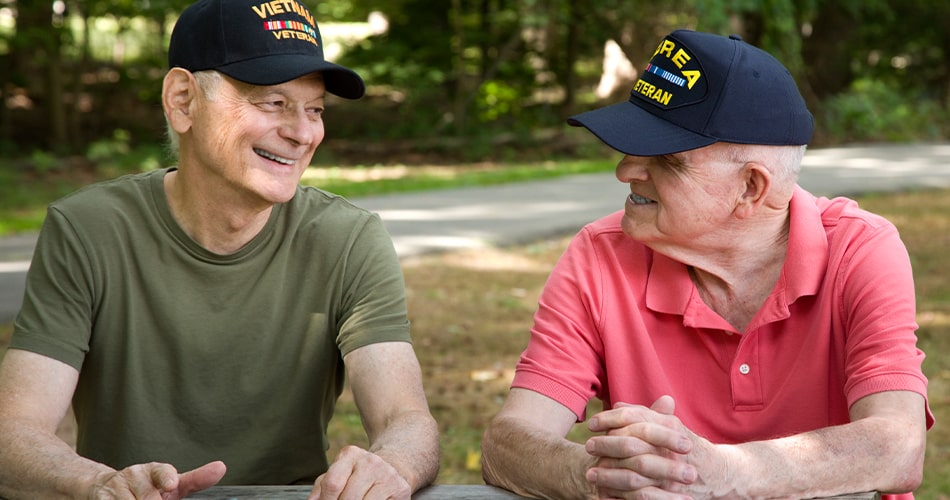 Living in an Active Military City
Jacksonville and its surrounding areas proudly host prominent bases that hold significant roles within several branches of the United States military. Among them include Naval Station Mayport, the third-largest naval facility in the country and the Naval Air Station Jacksonville (NAS Jacksonville), one of the largest naval air stations in the Southeastern United States. Kings Bay, just north of Jacksonville in St. Marys, Georgia, serves as the home port for the U.S. Atlantic Fleet's naval submarines. These large naval bases serve as homeports for aircraft carriers, cruisers, and destroyers. Apart from Jacksonville's prominent naval presence, the Florida National Air Guard, a branch of the United States Air National Guard, provides aerial defense and support missions for the state and the nation. Serving as a vital hub for storing and maintaining prepositioned equipment, the Blount Island Command is a strategic maritime force of the United States Marine Corps. The presence of these prestigious military bases fosters a deep sense of unity and pride among military officers and veterans in the area, creating a strong and supportive community.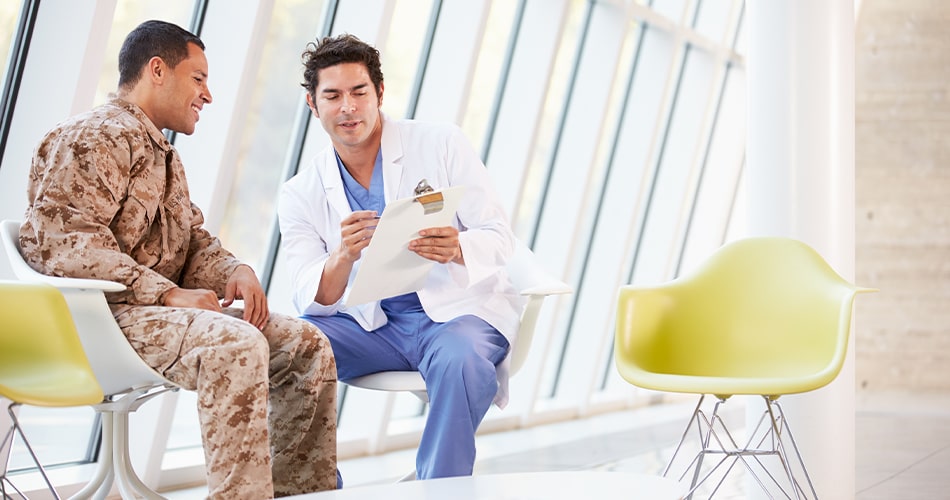 Jacksonville VA Clinics Serving Our Heroes
Placing a focus on physical and mental wellness, the Jacksonville area takes great pride in supporting its veterans through a range of health facilities specifically designed to cater to their needs. The city has three major VA clinics, Jacksonville 1 VA Clinic, Jacksonville 2 VA Clinic and the Jacksonville Southpoint VA Clinic, all providing valuable resources to military veterans. Each outpatient clinic offers accessible and specialized medical services, primary care, and special health services to veterans. Health services offered include physical therapy and rehabilitation, dental surgery, mental health care, cardiology, radiology, pharmacy and much more. By investing in these facilities and state-of-the-art medical equipment, Jacksonville creates a welcoming environment that allows veterans to build successful, and healthy, post-service lives.
Professional and Economic Resources That Strive for Success
Veterans in the area are at ease due to the many lifestyle benefits of residing in the Jacksonville area, specifically when it comes to transitioning to civilian life. The city's diverse and thriving economy offers a wide range of employment opportunities in key industries, such as healthcare, logistics, finance, and tourism. These opportunities align with veterans' skills and experiences, allowing them to find suitable career paths to explore and build upon their military training. One of the biggest advantages for veterans living in Florida is the numerous pieces of legislation that support veterans and their families. This year, Governor Ron DeSantis signed eight bills that provide veterans with additional support regarding access to education, housing, long-term care, and the expansion of benefits. The bills were intentionally created to provide additional resources to military families while their loved ones serve the country and after they have fulfilled their duty.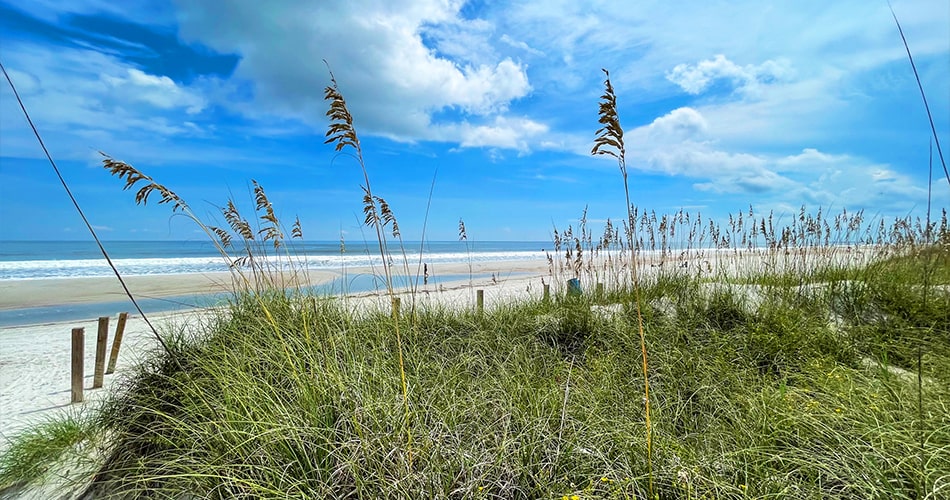 Vibrant Attractions Right at Your Fingertips
With its beautiful natural environment and a never-ending list of attractions nearby, the city of Jacksonville offers endless opportunities for outdoor recreation and adventures. Amelia Island's white-sand beaches provide a relaxing environment with miles of sandy shores, while the numerous waterways and marinas offer easy boating access to the Atlantic Ocean waters. Discover where history and wilderness converge at nearby state parks, including Fort Clinch State Park and the Talbot Island Parks. For those wishing to indulge in flavorful dining and endless shopping, the River City Marketplace and St. Johns Town Center provide ample entertainment options. Historic Downtown Fernandina has an intimate ambiance, teeming with galleries, boutiques, quaint eateries, and vibrant pubs around every corner. Lifelong learners can revel in innovative exhibits at local museums, including the Cummer Museum of Art, the Museum of Science and History, and Jacksonville Zoo and Gardens. No matter how veterans choose to spend their day, they will surely never run out of ways to explore and enjoy their life post-service.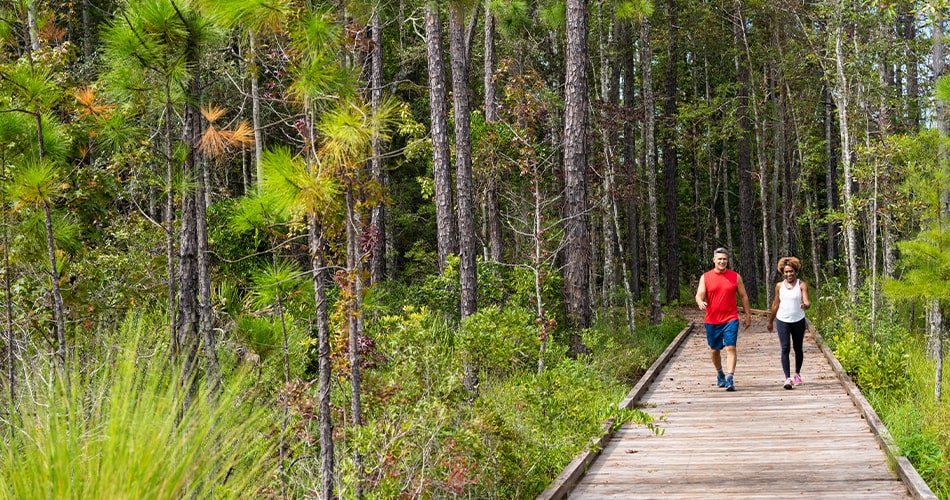 Finding a Community to Call Home
The Lakeview 55+ community at Tributary offers veterans in the Jacksonville area the perfect location to call home. Situated just 30 minutes north of Downtown Jacksonville, this tranquil suburban neighborhood provides convenience to the city's excitement while maintaining a serene and comfortable environment in North Florida. With lakefront and preserve homesites, abundant amenities, and 10 open-concept floorplans ranging from 1,500 to over 3,000 square feet, residents can relish in the beauty of their surroundings and find the perfect space that suits their needs. Partnering with the renowned builder Lennar, future residents will have the opportunity to work with experts to choose the floor plan that best fits their preferences. Additionally, Lennar's Everything's Included® program ensures that each home comes with popular options and upgrades built into the base price, offering a seamless and worry-free homebuying experience.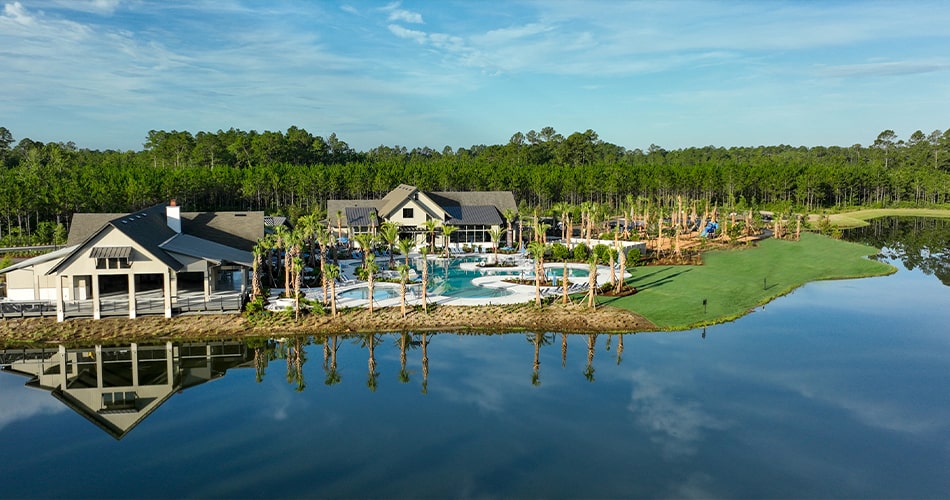 Discover North Florida's Premier Master-Planned Community
An impressive selection of new, single-family homes from the $300s are now being offered for all stages of life at Tributary. Six designer-decorated model homes by three of the area's best home builders – Dream Finders Homes, Lennar, and Richmond American Homes – are open daily at Tributary for tours. Along with an exceptional collection of new homes, Tributary's Lookout Amenity Center allows residents to indulge in an extensive array of amenities, including a fitness studio, a resort-style pool, two pickleball courts, a playground, dog park, and much more. Moreover, the community's miles of scenic nature trails grant direct access to Nassau River, Four Creeks State Forest, and Tributary Regional Park, presenting endless opportunities for veterans to explore and immerse themselves in the surrounding wilderness.
To hear from residents themselves on what makes life at Tributary so unique and rewarding, watch our new Community Video or request a complimentary copy of our Explore More lifestyle magazine for an overview of the neighborhood and surrounding area. You can also visit TributaryLiving.com for more information.