As North Florida's nature-based lifestyle continues to rise in demand, a surge of new home construction has brought about a wave of change to the region. From a booming job market to higher standards of living, homebuilders continue to witness high demand for their new homes, and the speed of sales is steadily increasing. Located just north of Jacksonville, Tributary has seen impressive growth this past year. See why homeowners are choosing to buy new construction homes in the area's newest master-planned community.
The Ability to Personalize
From floorplan selection to finishing design touches, one of the biggest benefits of new home construction is the ability to personalize their residence. Homebuyers can choose the features and finishes that fit their family's lifestyle and create the home of their dreams. At Tributary, almost 30 single-family floorplans from three of the nation's top homebuilders – Dream Finders Homes, Lennar, and Richmond American Homes – meet the needs of every family at every stage of life. Homebuyers have the flexibility to personalize their floorplan selection with hundreds of interior options that reflect their distinctive taste and style.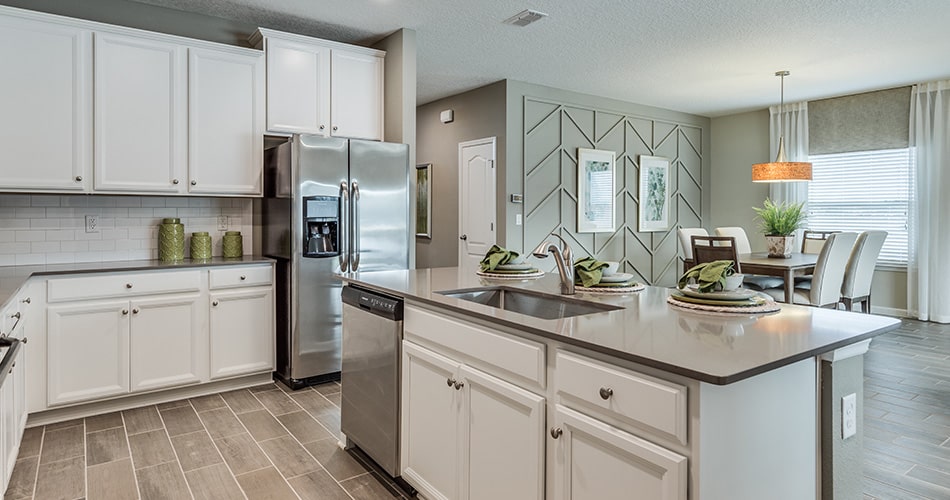 Energy Efficient and Maintenance Free
Today's new homes are also focused on creating efficient and sustainable homes designed for the future. Built with the latest advances in construction materials, the newest technological features, and state-of-the-art appliances, homebuyers can benefit from reduced monthly utility bills. Additionally, compared to previously established homes, new home construction has no dated elements that need to be repaired, updated, or replaced before move-in. Residents can enjoy knowing that not only has no one else lived in their home, but also that it won't need additional work for years.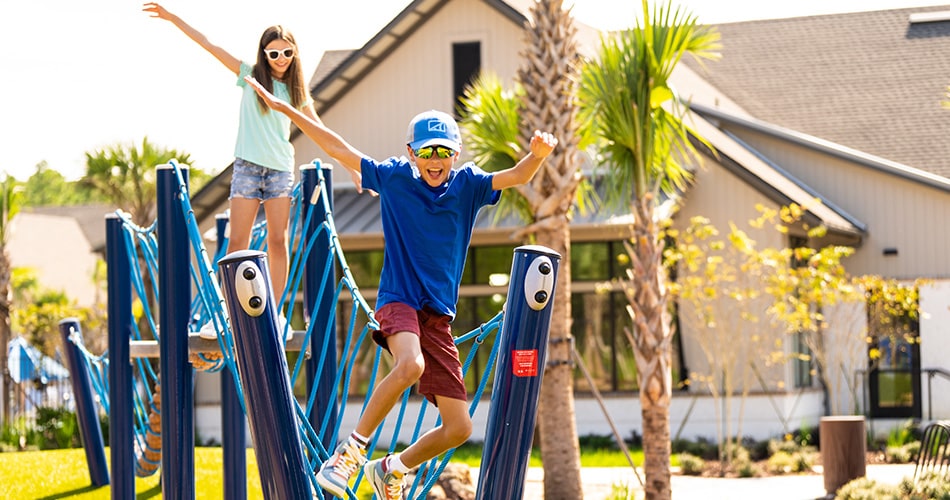 Growing With The Community
When purchasing a new construction home, owners get more than just a house. They also gain a brand-new community with amenities and features that aren't always available in a pre-owned home. At Tributary, residents are challenged to Explore More, with a wide range of nature-focused amenities that connect residents to each other and to nature. Tributary's highly anticipated Lookout Amenity Center is now open, providing a stylish social hub for residents to enjoy. A resort-style pool, state-of-the-art Fitness Center, two pickleball courts, a children's playground, a dog park, and a recreational play field offer plentiful opportunities for residents of all ages to get outside and be actively engaged in fun activities. Even more exciting amenities are being planned for the future, including a community-wide trail system, the neighboring Tributary Regional Park, and a kayak and canoe launch.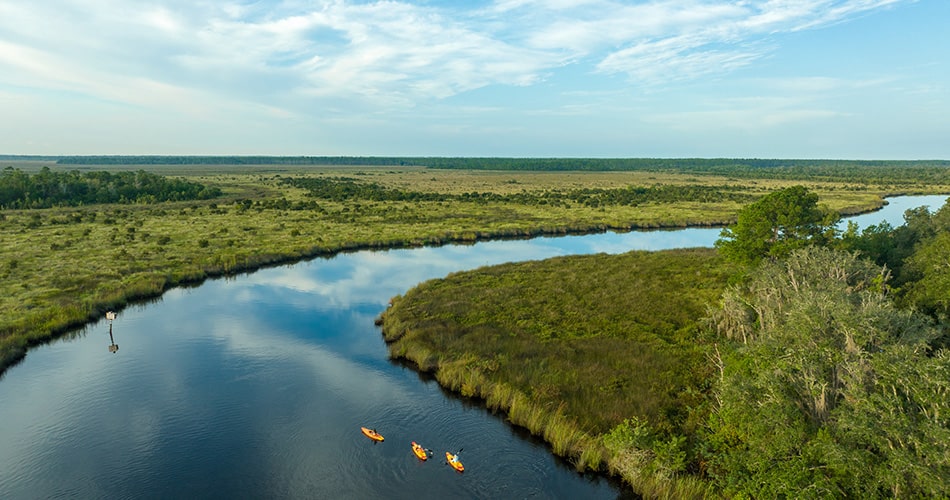 Discover Remarkable Value at North Florida's Newest Master-Planned Community
Spanning 1,550 picturesque acres, Tributary's impressive selection of single-family homes from the $300s allows families to enjoy a high-quality lifestyle without the big price tag. Additionally, Tributary announced the addition of Lakeview 55+, Nassau County's newest active-adult neighborhood, within the community. A vibrant surrounding area ensures there's never a shortage of exciting opportunities. State-protected land borders the west side of the community and provides many outdoor adventures for the residents. Only 15 minutes to the south, you'll find the Jacksonville International Airport and River City Marketplace, a major regional shopping, dining, and entertainment destination.
Tributary's Model Home Village features 6 designer-decorated models and is open daily for tours or can be viewed online. For more information, be sure to download the Digital Brochure, which will give you an overview of the community and surrounding area. You can also connect with Tributary on Facebook and Instagram to stay updated on the latest progress within the community. To learn more, visit TributaryLiving.com or contact the Tributary team at 904.299.6124.