Now more than ever, families are craving authenticity, searching for a low cost of living where they focus on connecting to their families and nature. While some may believe this would be hard to find in today's market, Nassau County begs to differ. Not only is this area in Northeast Florida a nature-focused playground for all ages, but the area's vibrant community provides low-cost living ideal for young families. From beaches to national parks and everything in between, families enjoy a high quality of entertainment in the surrounding area without the big price tag. Here are just a few of the ways residents of Nassau County's newest master-planned community, Tributary, enjoy the surrounding area.
Priceless Connections with Nature
There's no better feeling than getting lost in nature. Relaxing, unplugging, and just exploring the beauty of the surrounding area may not cost anything, but the memories made are still priceless. Nassau County is filled with numerous state parks that each offer adventures, history, and wilderness to explore, including Four Creeks State Forest, Fort Clinch State Park, and the Talbot Island Parks. Beach lovers love to stroll Amelia Island's miles of sandy shores while hunting for seashells or splashing and surfing in the crystal-clear Atlantic waters.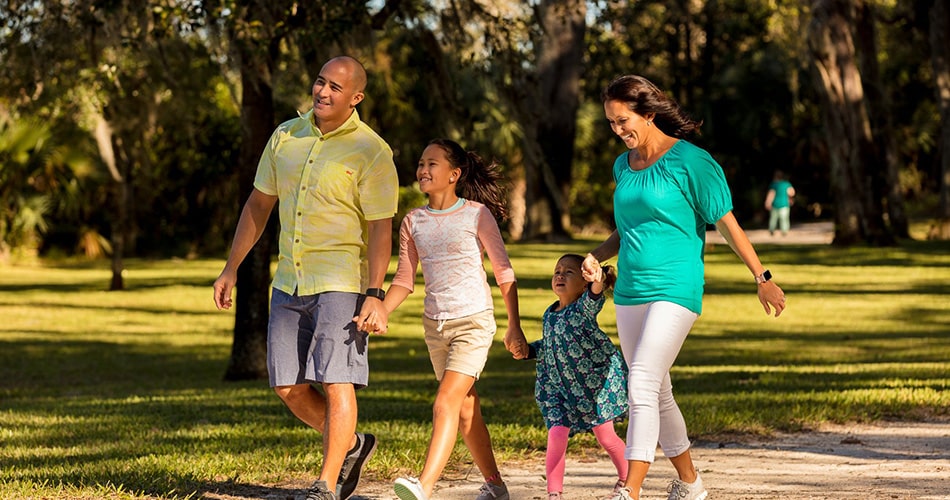 Regional Parks Provide Perks
Along with all the natural wonders in the surrounding area, Tributary residents won't have to travel far to be surrounded by nature. Walking trails designed by Avid Trails will soon wind throughout the community and provide direct access points to the Nassau River and neighboring trailheads of the community's western border – Four Creeks State Forest. These connections will allow residents to discover all the activities their natural neighbors provide, including kayaking, fishing, horseback riding, and more. A new Tributary Regional Park is also under construction, with multi-purpose sports fields, a kayak launch, playgrounds, and trails for residents to explore within their own neighborhood.
No Private Tuition with Excellent Nassau County Public Schools
Families in Nassau County also won't need to worry about private schooling for their children. The Nassau County School District is one of the best school districts in North Florida. With 20 accredited schools, this district has received A-ratings for the past several years, offering a plethora of excellent options to choose from to best fit your child's educational needs. Tributary is not only located within this award-winning school district but is also the future site of a new school itself. Soon, parents won't even have to leave their community when dropping off their children and will be able to play an active role in their education.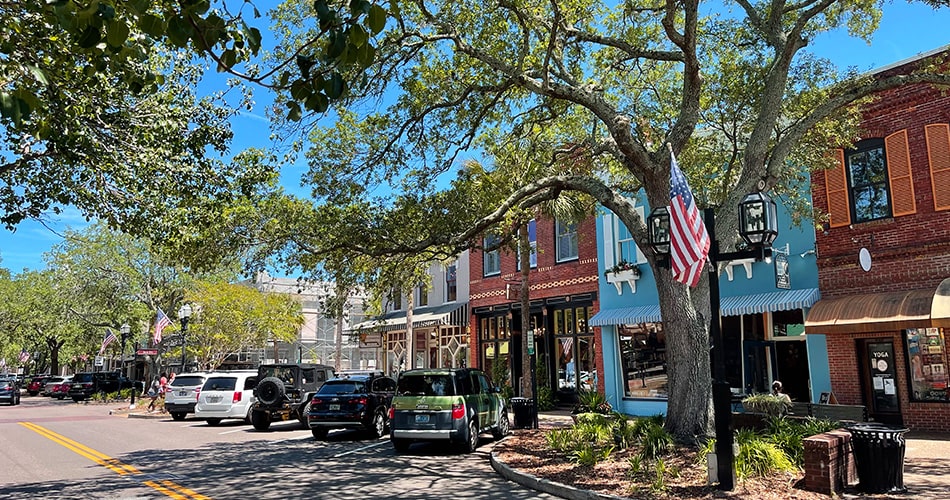 Destination Shopping Provides Plenty of Options
When it comes to shopping, Northeast Florida has an incredibly diverse shopping scene sure to satisfy any fashionista. Known as one of the largest shopping complexes in North Florida, River City Marketplace, is home to some of the nation's leading retailers, offering over 80 storefronts to peruse your favorite brands. On the south side of Jacksonville, St. Johns Town Center is also a favored open-air mall, with over 167 retail complexes, entertainment, and plentiful other venues in the surrounding area. To shop local in a more intimate and authentic setting, Downtown Fernandina near Amelia Island is filled with eclectic art galleries, boutique shops, and gift stores to peruse.
Entertainment Without a Big Ticket Price
From fascinating museums to family-friendly events, Nassau County is filled with plenty of things to see and do without breaking the bank. Amelia Island hosts numerous events year-round that celebrate the island's colorful past and present. From music festivals and art walks to the Isle of Eight Flags Shrimp Festival and the Amelia Island Dance Festival, the area is constantly filled with free events to enjoy. Local museums including the Museum of Science & History and the Jacksonville Zoo and Gardens provide endless activities that will not only entertain every family member but also keep children learning while they are on school breaks.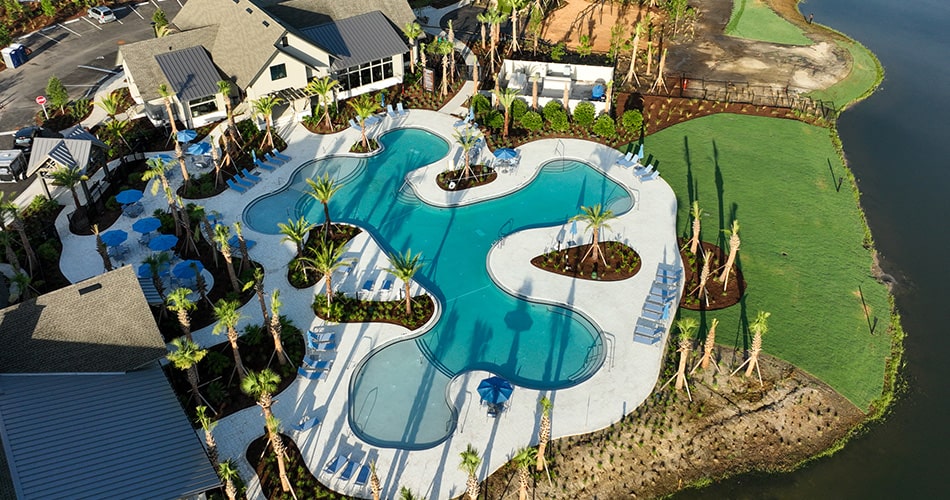 Family Fun Right in the Neighborhood
Along with a vibrant surrounding area, Tributary's highly anticipated Lookout Amenity Center is now open, providing a stylish social hub for residents right in their own backyard. Overlooking a wide lake with a forested natural shoreline, the clubhouse provides a comfortable and rustic indoor lounge space as well as an outdoor bar with patio seating perfect for hosting a wide variety of events. A state-of-the-art Fitness Center, two pickleball courts, a children's playground, and a recreational play field offer plentiful opportunities for residents of all ages to get outside and be actively engaged in fun activities. Even furry friends have a space to call their own at the Pawsome Dog Park, with separate play areas for large and small dogs, and obstacle course challenges for energetic pups. At the end of the day, a refreshing cool down in the resort-style pool allows residents to feel like they are on a tropical vacation, with an abundance of stylish chaise lounges and seating areas providing a welcoming leisurely atmosphere with plenty of shade.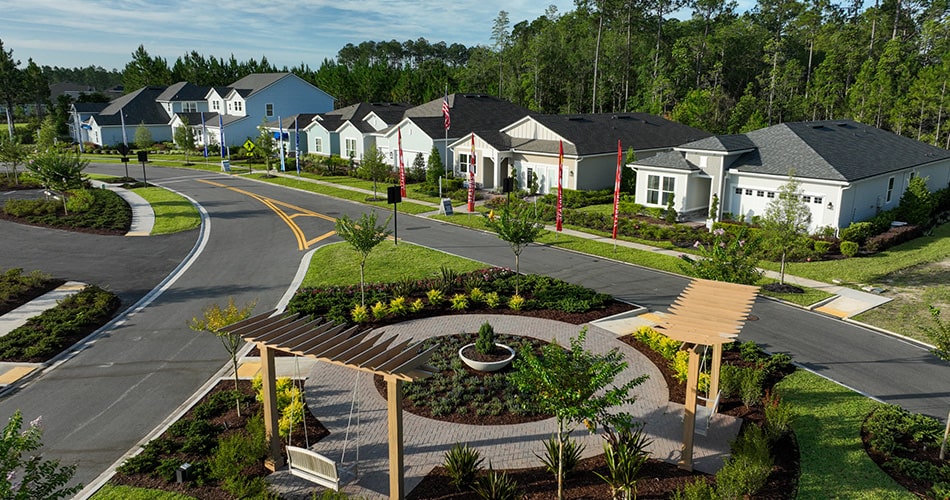 Explore More at Tributary
Spanning 1,550 picturesque acres, the master-planned community Tributary offers an impressive selection of family-friendly, single-family homes from the $300s built by Dream Finders Homes, Lennar, and Richmond American Homes. Additionally, Tributary announced the addition of Lakeview 55+, Nassau County's newest active-adult neighborhood within the community.
Tributary's Model Home Village features 6 designer-decorated models and is open daily for tours or can be viewed online. For more information, be sure to download the Digital Brochure, which will give you an overview of the community and surrounding area. You can also connect with Tributary on Facebook and Instagram to stay updated on the latest progress within the community. To learn more, visit TributaryLiving.com or contact the Tributary team at 904.299.6124.