Buying your first home is an exciting step in life. Envisioning future holiday dinners, celebrating with friends, and watching your family grow—all filled with smiles. However, there are a lot of moving parts to purchasing your first home, and it can be just as scary as it is exciting. First-time homebuyers often venture out into the market without the knowledge or experience needed to recognize the potential pitfalls to avoid in the process. Here's a look at the most common mistakes homebuyers make, and how you can avoid them.
1. Do Your Research Before Looking at Homes
While it's exciting to view homes, first-time homebuyers should research the area they plan to move to and get pre-approved for a mortgage before they start searching. Talking to a mortgage lender will help you navigate the Florida laws, and incentives for buying new construction homes. Florida offers numerous homestead incentives for first-time homebuyers, including reducing your property tax bill, and reducing the value of your home for the assessment of property taxes. They also do not have a state income tax or collect property taxes, creating a desirable lower cost of living.
Having a mortgage lender will also show sellers that you're a serious buyer whose credit and finances are in good shape. In today's competitive market, deals are often closed in a matter of days. Having a pre-approval and knowing the financial benefits of that state can help eliminate any points of delay in the process and could improve your chances of having your offer accepted.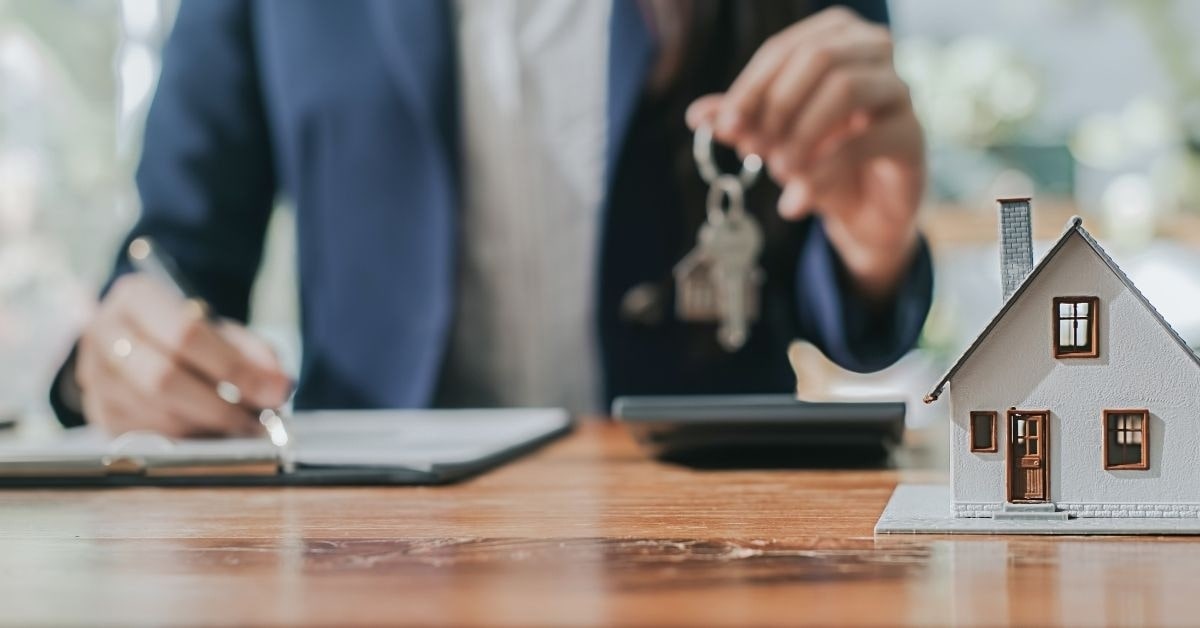 2. Talking to Only One Lender
When getting preapproved for a mortgage, first-time homebuyers often get a mortgage from the first (and only) lender or bank they talk to. However, the more you "shop around" and compare offers, the better basis you'll have to ensure you're getting a great deal with the lowest rates possible. According to a 2018 Consumer Financial Protection Bureau study, the average borrower could have saved $300 a year, or $9,000 over a 30-year mortgage had they compared mortgage offers. Homebuyers can avoid this mistake by comparing the rates, lender fees, and loan terms of at least three different lenders.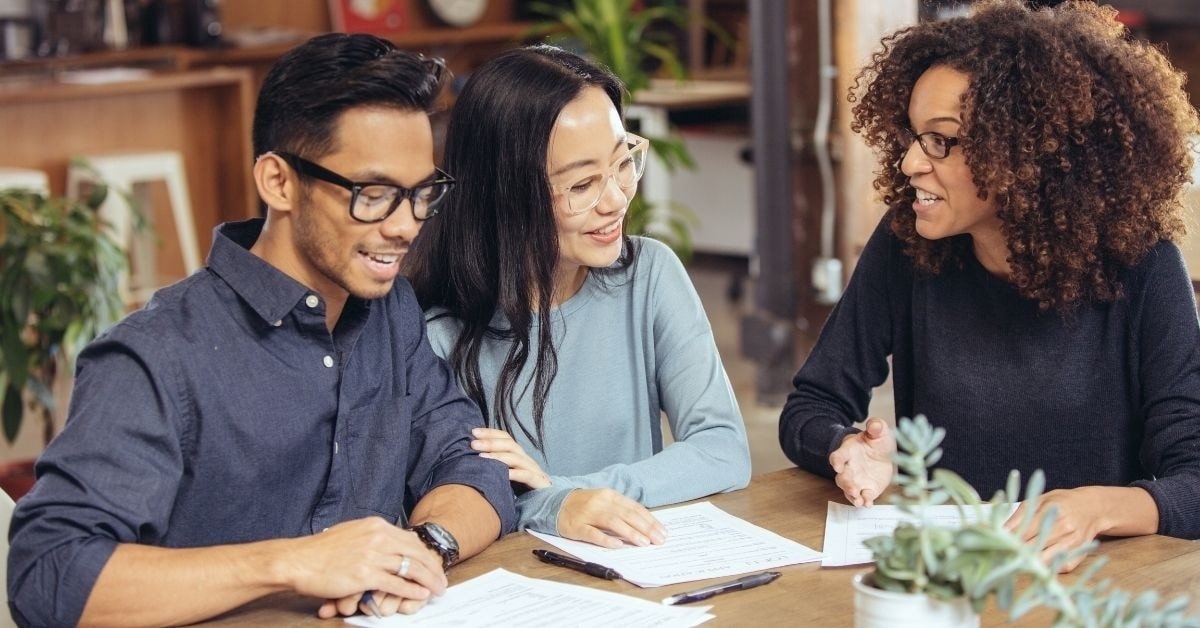 3. Being Careless with Credit
When buying a home, the mortgage lender will pull your credit report at both the pre-approval stage and just before closing. To ensure nothing jeopardizes the closing and final loan approval, many lenders will advise to not open or close any accounts, take out new loans, or make large purchases while searching for a new home. Homebuyers are also advised to keep a check of their current credit score. Many banks offer free credit monitoring to their customers and give advice on what to focus on to improve your score.
4. Focusing on the House, Not the Neighborhood
While it is important that the house checks all the items on your wish list, selecting the right town or community is equally as crucial. Do your research on the surrounding area, including school ratings, commute times, nearby activities, and more. For those looking to move to North Florida, the master-planned community Tributary presents an incredible opportunity for work-life balance, through the freedom of an active outdoor lifestyle while being near the thriving Jacksonville region.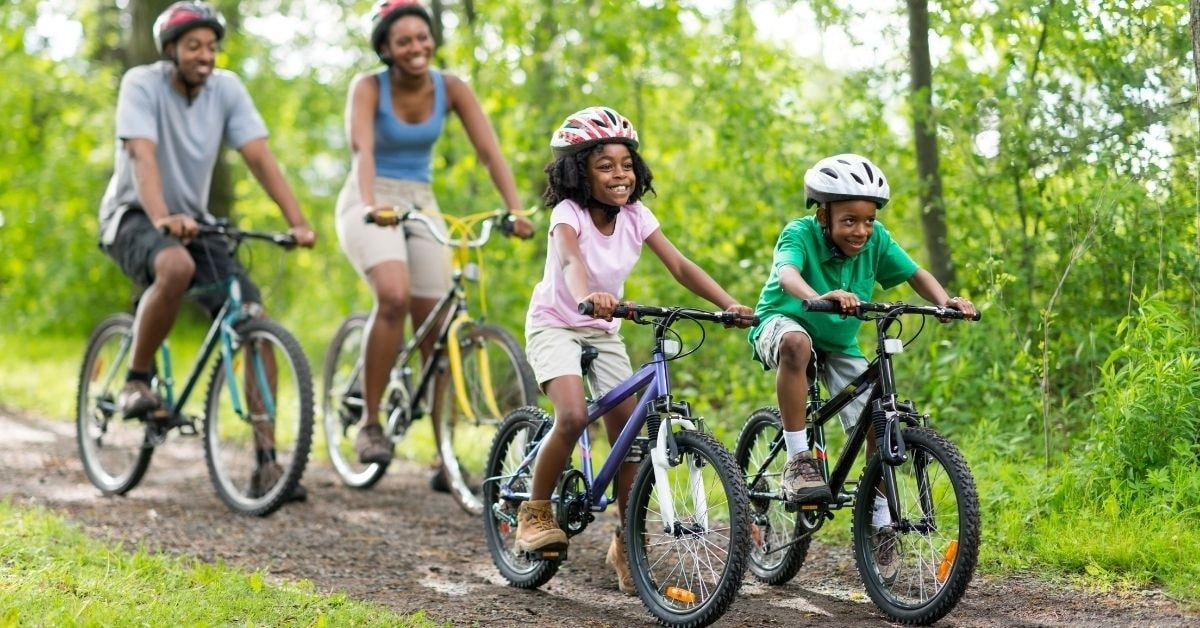 5. Don't Overthink the Long-Term Plan
As you shop for your dream home, it's easy to focus on the details that make you personally fall in love with the property. However, first-time homebuyers should recognize that their first house isn't always their forever home. It's important to keep in mind the resale value of your home, so you can always make the move when you're ready. New construction homes provide the best value for resale, designed with today's most sought-after features and taking advantage of current technology advances. Other important features to look for include open concept layouts, outdoor appeal, and overall energy efficiency.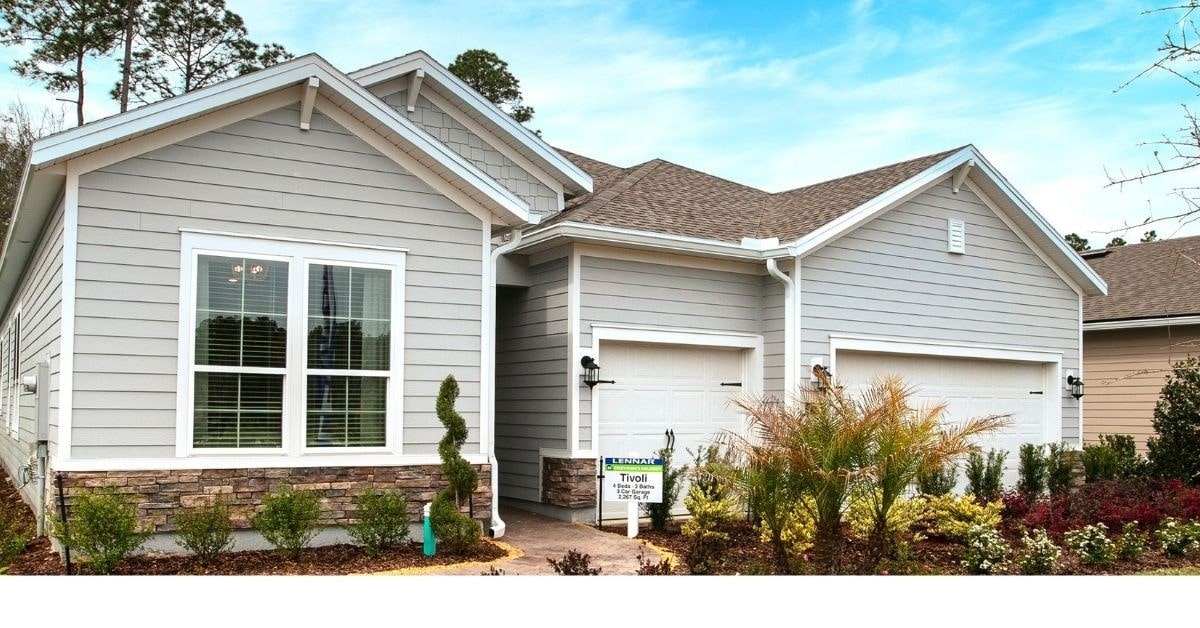 Live Life on Your Terms
When it comes to buying a new home, there are so many aspects that need to be considered. Tributary makes it easy to hit all the items on your wish list, with an impressive selection of new, single-family homes from the $300s. The Model Home Village is open daily to showcase the unique styles and designs of our builders – Dream Finders Homes, Lennar, and Richmond American Homes.
At Tributary, residents get to Explore More with a prime natural location and private on-site amenities. The Lookout Lakefront Clubhouse is Tributary's newest amenity center set to open this summer. Here, residents will enjoy a fitness studio, resort-inspired pool, pickleball courts, a playground, dog park, and more. Additionally, Tributary recently announced the start of pre-sales in Lakeview 55+, Nassau County's newest active-adult neighborhood.
To get a full overview of the community and surrounding area, be sure to discover the Digital Brochure, or connect with Tributary on Facebook and Instagram. To view available homes or to schedule an in-person tour, visit TributaryLiving.com or contact the Tributary team at 904-299-6124.
As you plan for retirement, one of the most important considerations is where you will live. However, searching for an active-adult community is not just searching for a new home. It's searching for a community that will enhance your lifestyle with fun-filled activities. For many, Florida has become the retirement destination of choice. But it's not just sunny beaches and blue skies capturing retirees' attention. Located just north of Jacksonville, the master-planned community of Tributary just introduced a new 55+ active adult neighborhood, Lakeview. The community concept has received tremendous interest from retirees searching for affordability and an unmatched roster of amenities. Here are a few additional features that checked the box for "must-haves" with Tributary's active adult homebuyers.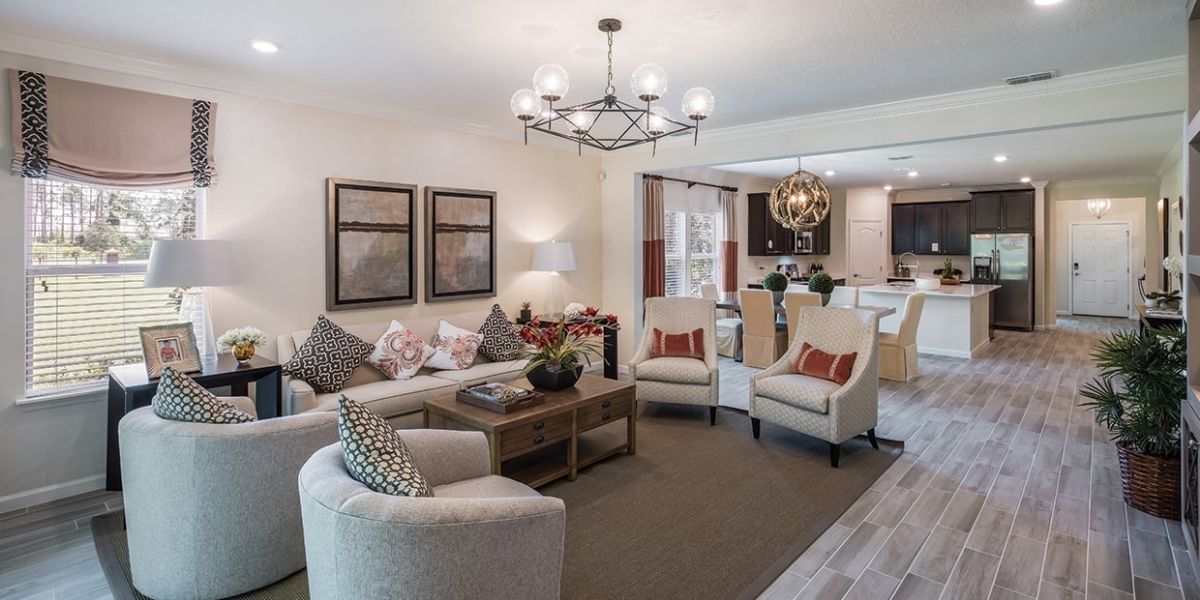 1. New Home Construction
Today's new home construction offers more benefits than ever before, making them an ideal choice for retirees. According to a recent survey by the Private Communities Registry, three of the most important features to homebuyers in today's market are an open floor plan, single-level homes, and low maintenance. Designed with today's most sought-after features and taking advantage of technology advances, new homes often provide a worry-free and low-maintenance lifestyle.
Future residents at Tributary's Lakeview 55+ community will work with one of the nation's leading homebuilders, Lennar, to choose one of their 10 open floorplans ranging from 1,500 to more than 3,000 square feet of living space. Each home will also come with Lennar's industry exclusive Everything's Included® program, where the home builder's most popular options and upgrades are built into the base price of the home.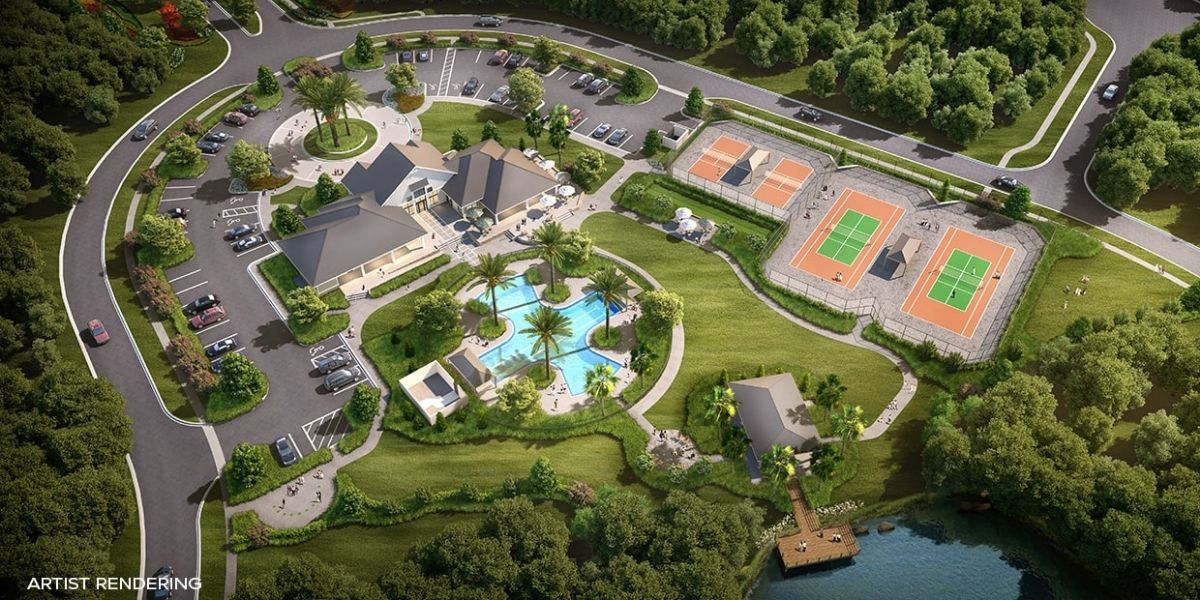 2. Fitness, Fun, and Friends
Another important feature to consider when searching for an active-adult community is the kind of lifestyle you wish to lead. 81% of today's homebuyers said active lifestyle amenities were a must-have for their new home, citing swimming pools, walking/ biking trails, and fitness centers as their most-preferred amenities. Reserved for the exclusive use of Lakeview's active adult residents and their guests, Lakeview's amenities are planned to include an approximately 8,000-square-foot-clubhouse and fitness center, a resort-style pool with cabanas, a pavilion, tennis courts, pickleball courts, and a bocce ball lawn. Homeowners will also enjoy the miles of planned nature trails, bike paths, and parks throughout Tributary.
3. Florida's Favorable Tax Climate
If you're choosing to move to a new area, it's important to consider the tax and financial benefits of that state. Florida is an extremely tax-friendly state, as it boasts no state income tax. This means Social Security income, pension income, and income from an IRA or 401(k) all go untaxed, saving retirees thousands of dollars annually. Florida also does not impose any estate or inheritance taxes, protecting residents and their heirs from state taxes on their descendant's estate.
4. Proximity to Medical Facilities
Any retiree's must-have list should also include what's in the immediate surrounding area, including access to top-rated healthcare facilities. Nassau County has become the medical hub of North Florida, with a rapidly expanding medical industry that ensures access to the best medical facilities. With four new healthcare innovators coming to the area – UF Health, Baptist Health, River City Rehabilitation Center, and Memorial Hospital – top-notch services and innovative programs are just minutes away. Veterans also appreciate Nassau County's proximity to numerous military bases in the area, including Naval Air Station Jacksonville, Naval Station Mayport, Naval Submarine Base, Kings Bay, and more. These military bases matched with numerous VA clinics in the area ensure veterans also have access to personalized healthcare services.
5. Planned Activities and Events
Additionally, the community you choose to live in should build a sense of camaraderie between neighbors. With a full-time lifestyle director on hand, residents at Lakeview will enjoy many events, activities, and programs designed for a variety of interests. These activities will not only keep residents active and engaged but also will create a welcoming and family-like setting that is second-to-none.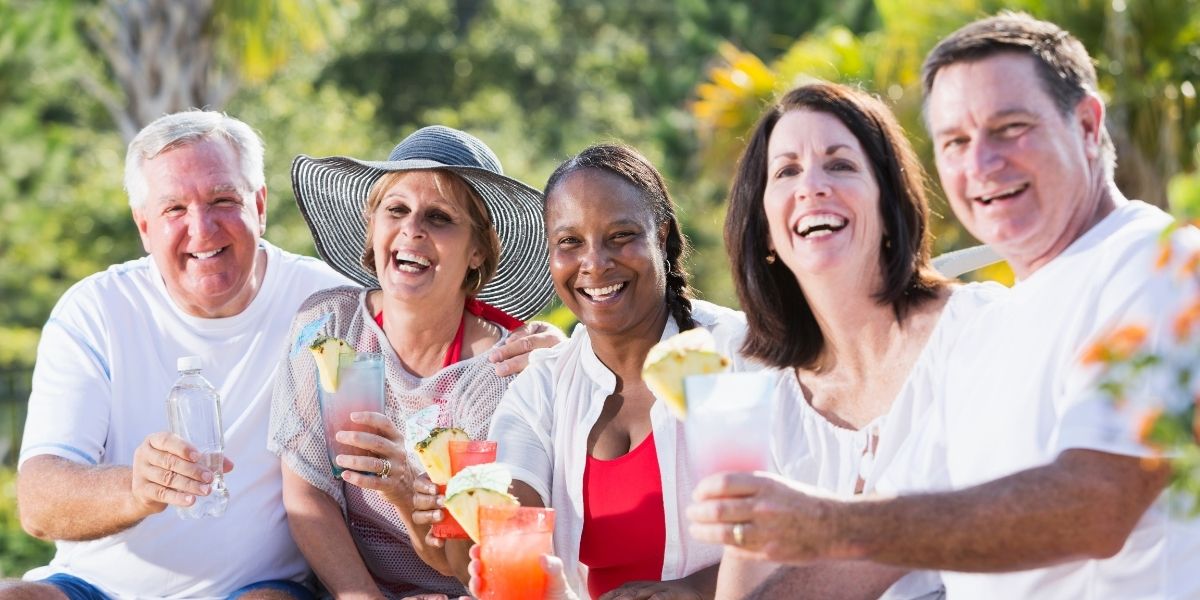 Explore More at Tributary
Tributary's Lakeview 55+ is now selling prime lakefront and preserve homesites. Each single-family home within this gated community will be enhanced with an amenity-rich lifestyle designed for today's active-adult homebuyer.
Spanning across 1,550 acres of land, Nassau County's newest master-planned community Tributary also offers a wide selection of new single-family homes from the $300's for any stage of life. Six designer-decorated model homes by three of the area's best home builders – Dream Finders Homes, Lennar, and Richmond American Homes – are open daily at Tributary for tours. To get a full overview of the community and surrounding area, be sure to connect with Tributary on Facebook and Instagram. You can also visit TributaryLiving.com or contact the Tributary team at 904.299.6124 for more information.